About Spirit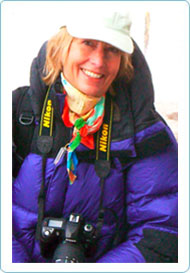 Our philosophy is simple.
In all we perceive there is spirit, which is life — and that's what we communicate.
That's pretty easy really because it is in nature everywhere; from New Zealand's stunning Southern Alps, native trees and bush, to the deep Caribbean blue, and the vast wild plains of the Tibetan plateau. It is in everything from the sun-kissed sands of golden beaches and mighty surf, to my darling Aunt's flower garden or my Uncle's vegetable patch.
It is the most intrinsic and exciting part of life itself.
It is in nations all over the world. But nations are nothing without people. And it is always in people. Whether they are big, small, young or old, people have their own inner beauty and the choice of imbuing the world with the positiveness of their true individual spirit — as do nations.
But it always starts with the people — it is a precious gift.
With the speed of communication in the world today, everything seems to happen so much faster. We can communicate across the planet in seconds —but so many people with the fastest communication tools at their disposal, are so lonely for the company of others and appear unaware of their own exceptional ability to create a little magic for themselves and others.
And so, we're all about drawing people closer together and enriching life by communicating the qualities that really matter.
I am a writer and photographer — an adventurer of life. Most of all, I'm a communicator. I hope you will discover the more positive aspects of life through my stories, books and photographs, that they will sprinkle your life with some unexpected magic, and inspire you to endow the planet with your own special positive contribution of life, wherever that may lead you.
Return to top